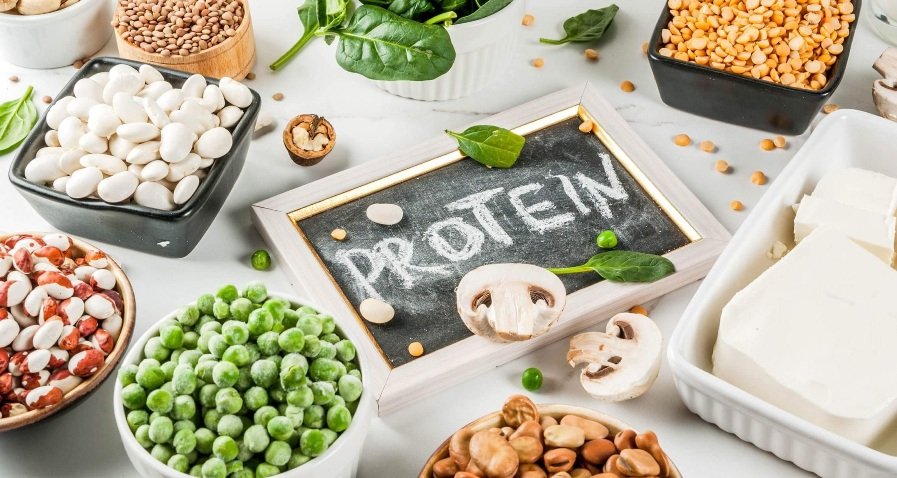 6 Plant-Based Rich Sources of Protein
In today's world, a lot of people world over are inclined towards vegetarian or vegan diet reducing or eradicating the consumption of animal products. It could well be their concern for sustainable use of resources, love for animals or ethical opposition but nonetheless, it has met with striking results. The foremost concern of a plant-based diet is how to intake the sufficient quantity of protein from a plant-based diet.
There are some excellent sources of protein when it comes to plant-based food and they come with fewer calories too. Made of building blocks amino acids, protein is essential for cell growth and development in our body. Not just our vital organs but it is also responsible in forming the basic structure of our skin, hair and other parts of the body. We can say it's the most important constituent for muscle strength and mass. It's highly necessary to increase protein intake during illness for faster recovery. Few of them such as soy or quinoa contain all nine essential amino acids. The following healthy plant-based food have a high protein content which is sufficient for our body.
Lentils:
One cup of lentils contains almost 18 g of protein and is the most popular addition to our everyday meal in India. Have it with rice, bread or simply make a soup. Apart from protein, it's a great source of fibre which is a required for good gut health. It also contains antioxidants and minerals that protect the cells in our body.
Nuts
Nuts such as almonds and cashews are an excellent source of protein and thus, should always be a part of your diet. This superfood also contains dietary fibre and vitamin E.
Quinoa
The grain that is a source of complete protein, quinoa is highly versatile and easily available. Add it to your rice, eat with veggies or make salad; one cup of quinoa contains almost 8 gram of protein.
Chia seeds
Everyone's favourite Chia seeds are high in protein and low in calories. Add it to your veggies, yoghurt, smoothies, salads or simply soak them in water. Chia seeds has good amount of omega 3 fatty acids and fibre.
Edamame
The green soybeans, edamame forms the staple ingredient of many Asians restaurants. One of the tastiest plant-based protein, it contains almost 17 grams of protein per cup.
Tofu
Made from soybeans, tofu doesn't have a noticeable taste but absorbs the flavours quickly. It provides the essential amino acids to the body.